The Big Jump into Entrepreneurship 2.0
Entrepreneurship is a business journey that is full of unexpected twists and turns, requiring you to pivot numerous times before finding the path to success.
Here's a step-by-step guide that provides the inspiration, motivation and guidance you need to successfully start a business.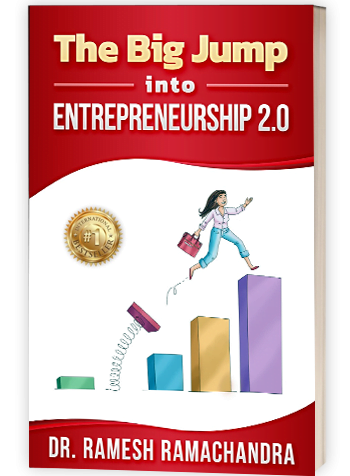 Welcome to a Fresh New Take on Entrepreneurship by Combining Humor with Authentic Advice – Make The Big Jump and Begin Your Journey to Starting
a Successful Business!
What are my entrepreneurship options?
How can I build an entrepreneurial mindset for success?
Learn step-by-step: How to start a business - From idea, to business plan, to launching your business.
Tap on your existing abilities to become a successful entrepreneur.
Navigate disruption effectively.